Administrator
VGFL Commissioner
Forum Owner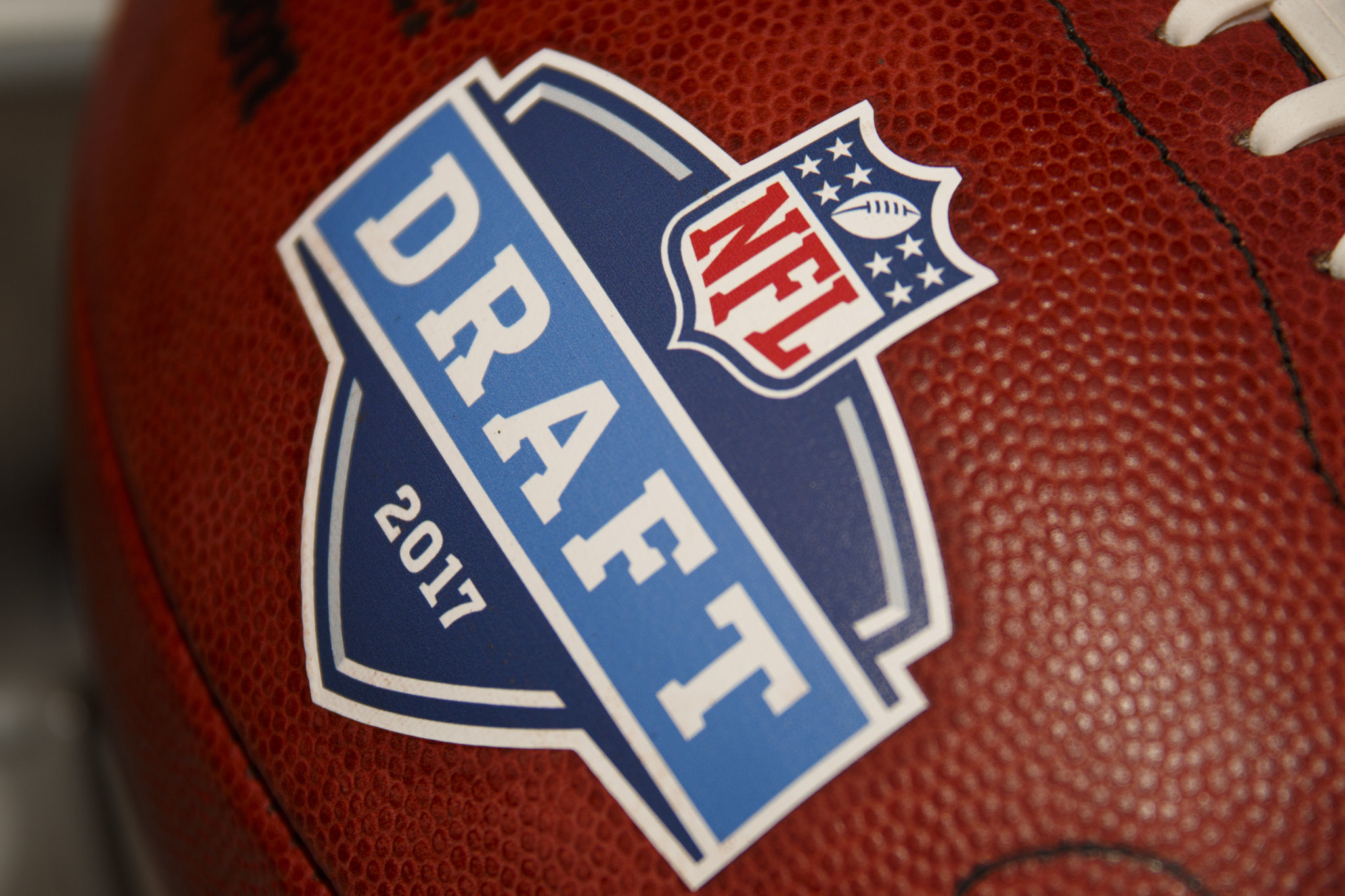 ​
The draft will always be one of them exciting times in the VGFL. A chance for a team to build a team that fits their desires and style and for managers to show their drafting skills. As the giants head coach, I did not have the luxury of being able to attend in the draft this season but that did not stop me from scouting and trying to work out who are the potential hot steels who could be the first few to grab. Having scouted 101 players, I identified the following as the top picks of the 2017 draft:
MLB - Macon Van Pelt - 83 Ovr - Star
RE - Dillon Copeland - 81 Ovr - Star
HB - Lyndell Booth - 79 Ovr - Slow
MLB - Derron Wire - 77 Ovr - Avg
ROLB - Austin Hamlin - 79 Ovr - Slow
HB - Russell Lelie - 82 Ovr - Star
WR - Nate Rouse - 78 Ovr - Star
FS - Austin Kelce - 78 Ovr - Avg
HB - Cason Dorsett - 81 Ovr - Avg
LG - Zach Craft - 73 Ovr - Avg

My expectations for the top 10 were relatively good. 4 superstar players and over the 10 I choose, an average of 79. However below is the top 5 players:

MLB Macon Van Pelt (My Pick: 1)

Early on in the season 1 there was good review from the scouts about this player. A son of a legendary HS coach, there was huge expectations on his shoulders and it seems he got the 1st round pick that was expected. Having been picked by the Falcons, he could expect a playoff shot in his rookie season. With a lowish awareness and already 83 overall we can expect him to be a top ROLB in the future. Good blocking, power and power moves, get this guy running at the D line and all opponents will be under pressure.

HB Russell Lelie (My Pick: 7)

Russell has the quality to be a starter but currently understudy to Rawls who has a good season last year, it could be a slow start for this elusive rookie. He does not have the quickest acceleration but makes up for it in agility and his carrying ability. There were teams shouting out for a good HB and should try and grab him on a trade if they continue to struggle in the upcoming weeks.

ROLB Mike Hixon (My Pick: 11)

Quite similar to Macon Van Pelt he provide pressure to the D Line which I know was a struggle for the 49ers last season. He provide speed and the power to break through. One talent it not only does he bring the pressure but also could easily gain a fair few interceptions with great pursuit ability.

RE Dillon Copeland (My Pick: 2)

A Great O line rookie. Got the strength and block shedding and power moves to beat any guard. Will continue to get better and better and with the Chiefs you can be expected to go far.

DT JJ Woodard (My Pick: 56)

Maybe a strange pick for some but I just like what he will bring to the bears. Having good strength is key as a defensive tackle. If the bears continue to progress the player he can become a top DT.