Administrator
Forum Owner
I was wondering what AV equipment you all use with your PS3.
I was a Hi-Fi geek before I got my PS3 and had an Arcam Alpha 8 bi-amp set up with Marantz CD67SE and Kef Q35 speakers. I ran a Yamaha DSP-E800 for my surrond sound.
The missus said it was too much gear in the front room so I sold it all and went for an AV receiver instead.
I now run an Onkyo TX-SR605 with the Kef Q35 floorstanders, Q95C, Wharfedale Diamond SW150 Sub and a couple of Kef 2005.1 for the rears. The PS3 for my blurays and the sky+HD for regular tv.
TV is a Panasonic 42" PX70 series plasma.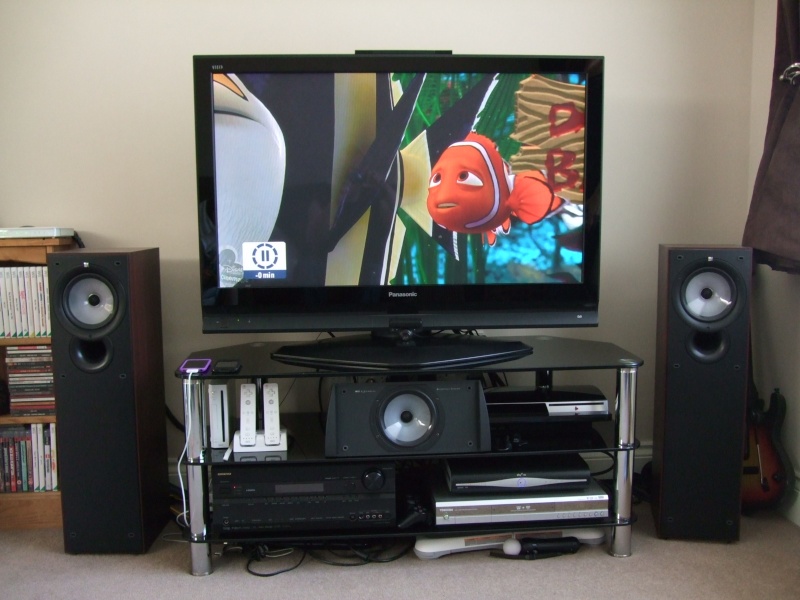 Wot u lot got?